Waterproof treatment for wood

WOODGEL is a waterproof treatment based on sol-gel technique for the protection of wood.
HOW IT WORKS
The product contains nanostructured and functionalized silica gel ideal for the application on wood. Once applied it forms a layer of amorphous silica thin, colorless, transparent, compatible with the substrate water resistant and allowing transpiration. The functionalized component - hydrophobic- is arranged outwards and it prevents the absorption of water and substances by wood fibers.
Bottles of 1l, 3l and 5l

DOWNLOAD TECHNICAL DATA SHEET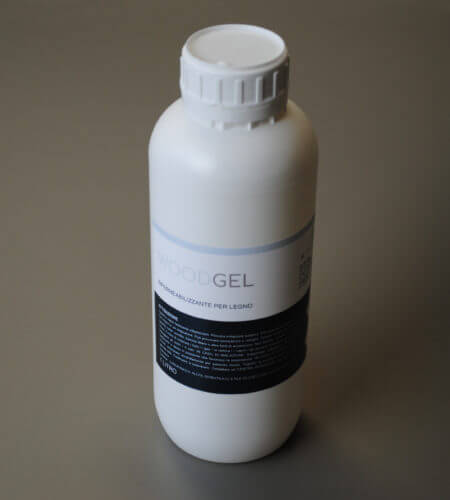 ADVANTAGES
high level of water resistance

rapid activation (30 min)

resistance to UV irradiation

resistance to polluted acid environment

possibility of reapplying

not toxiC