Solvent for glass and metalS
VETROSOLV is a solvent specific for glass ideal also for aluminium and steel.
HOW IT WORKS
The product is able to degrease completely the glass by removing all the organic compounds. The product does not contain surfactants and does not leave halos and residues. It has a rapid evaporation and it is meant for speed up the processes in which it is necessary the degreasing of the surfaces.
Bottles of 500 ml and 5l

DOWNLOAD TECHNICAL DATA SHEET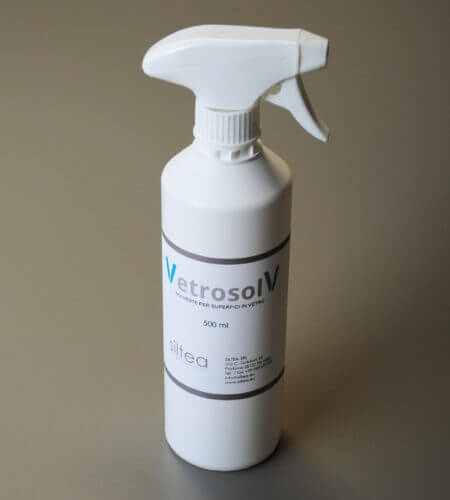 WHERE
Removal of oil and fats, adhesive tape, glue, solvent inks

Cleaning of float and sandblasted glasses

Cleaning of aluminium, steel and lining.
ADVANTAGES

rapid drying

no surfactants

ompatibility with adhesives and sealants

not toxic