PROTECTIVE COATiNG FOR METALS
METGEL 10+ is a treatment based on sol-gel technique for the protection of metals improving their water repellent properties.
HOW IT WORKS
The product contains nanostructured silica gel. Once applied it forms a stable layer of amorphous functionalized silica preventing the adhesion of dirt, lime and residues in the microporosity of the material. The product is ideal for the treatment of aluminium (anodized or polished) and steel with different finishing.
PACKAGING
Bottles of 1l

Bottles of 5l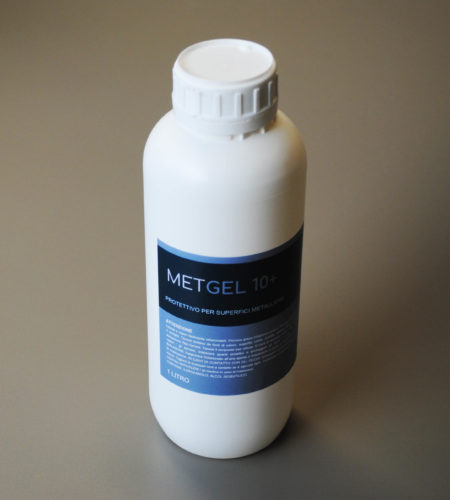 WHERE
anodized aluminium

polished aluminium

steel
ADVANTAGES
neutral aspect

high level of water resistance

rapid drying (one minute to touch)

resistance to UV irradiation

resistance to polluted acid environment

possibility of reapplying

not toxic